Community Involvement
Community Sponsorships
We are always trying to make a positive impact in our community wherever possible and support many of our patient's athletic teams and schools across the Seacoast! For the last few years, we have sponsored Greenland Recreation Soccer and Basketball, Seacoast Youth Lacrosse, Portsmouth City Soccer, Greenland GPO, and Acorn School to name a few. We have also sponsored many local races and events. 
SCD Kids Give Back Program
We also have a very special and unique program here at Seacoast Children's Dentistry called the "SCD Kids Give Back." Each month we have three charities on display, and when kids are cavity-free, whether it is right after their cleaning or following treatment, they get to "vote" for which one of those charities they would like us to make a donation to in their name. They also get to sign a card that we send to the charity along with the donation.  Our patients really love being able to give back to their community!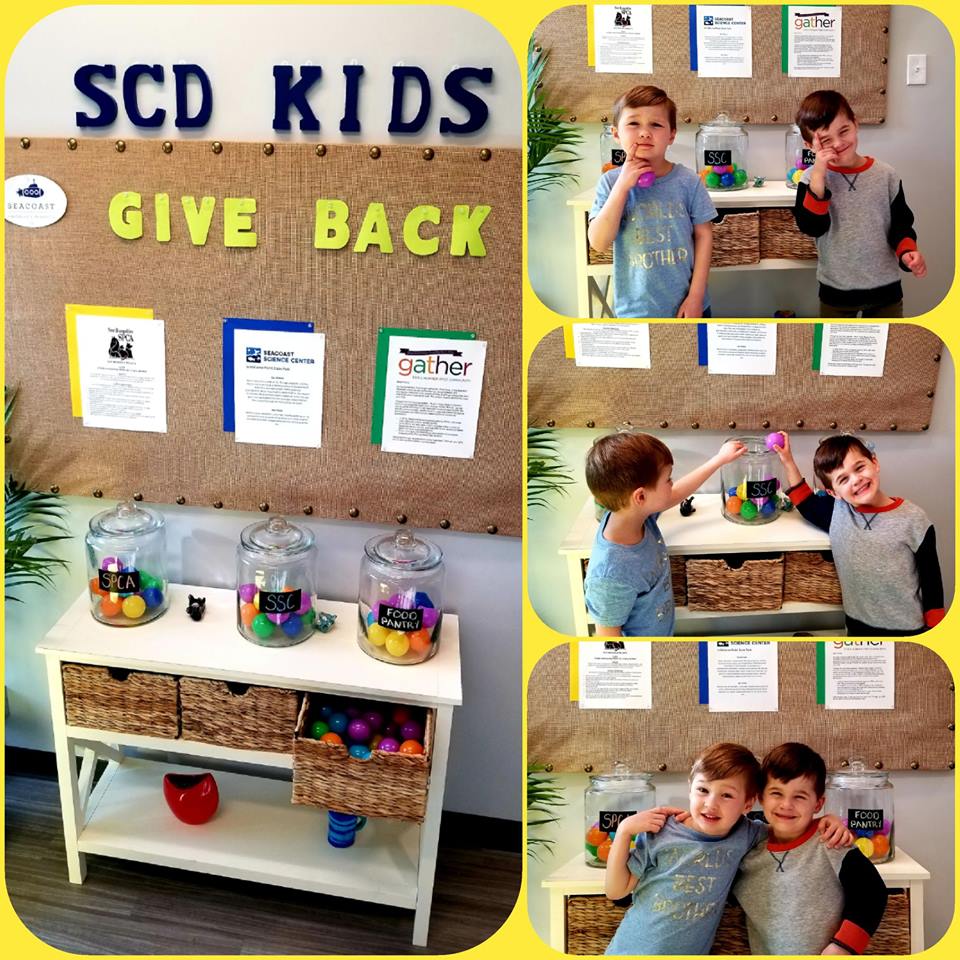 Donations
Below is a list of many charities we have used in the past.  Please let us know if there is a local charity you would like us to consider!
 – SPCA
– Seacoast Science Center
– Great Bay
– Blue Ocean Society
– Seacoast Science Center
– Jessia Rekos Foundation
– The Great Derry Humane Society
– Richie McFarland
– Together We Rise
– The Birchtree Center
– Womenaid
– Greenland Parent Organization
– Pease Greeters
– Cocheco Valley Humane Society
– New Generation
– Mary's Dogs
– Camp Gundalow
– Gather
– Operation Blessing
– Seacoast Family Practice
– PMAC
– Cross Roads House
– Toys for Tots
– Clipper Family Fund
– Ruby's Rainbows
– Haven
– Are you In?
Also, Dr. Adam has been a youth lacrosse coach for 10 years!