New Patients
First Visit - What to Expect
Upon arrival, you will be greeted by our warm and friendly staff. Your initial visit to Seacoast Children's Dentistry will introduce you to your child's new dental home. This time spent with your child includes dental homecare instruction, nutritional counseling, growth and development evaluation, orthodontic evaluation, as well as a comprehensive pediatric dental exam that will outline any dental concerns.
Welcome to Our Family!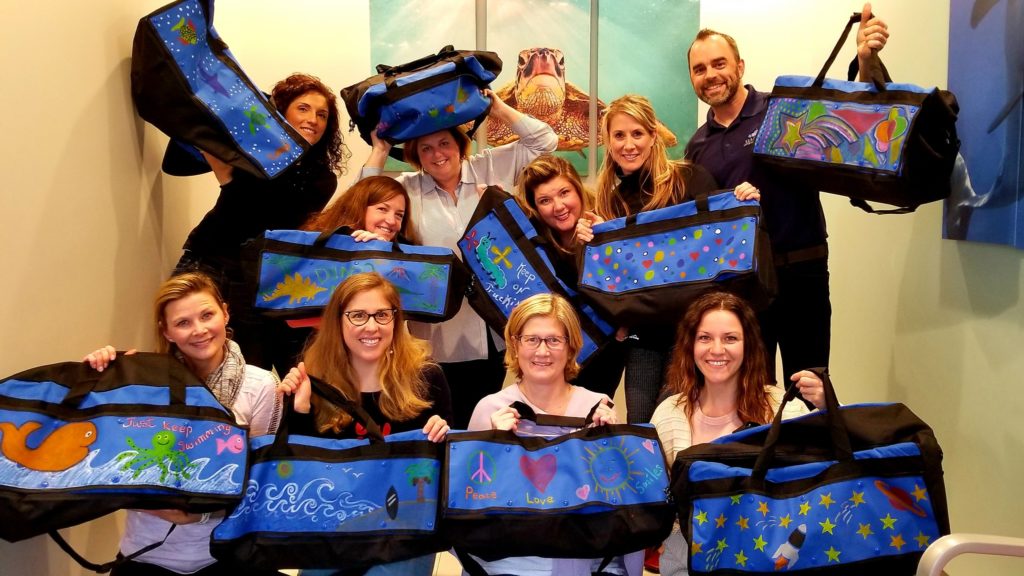 Who We Treat
The American Academy of Pediatric Dentistry and the American Academy of Pediatrics both recommend your child see the dentist when their first tooth appears or their first birthday (whichever comes first). This introduces your child to the beginning of a lifelong relationship between the dentist and your child. It also allows Dr. Adam to monitor growth, development and catch problems while they are still small and easy to treat.
Dr. Adam also provides laser lip and tongue tie releases for infants, as well as children of all ages.
We happily treat our existing patients through college.  Often times, our older patients can be quite busy with school, sports, and activities, so we always strive to provide appointment openings that will fit their schedule. Even with the word "Children's" in our name, we are happy to treat teenagers and young adults, as long as they don't mind watching Disney movie on the ceiling!
Balancing the requirements of a child or adult with special needs can be very challenging.  Our staff understands the demands of special needs care and we welcome these patients and their families. Dr. Adam is specially trained in working with our special needs patients, and our office is equipt to accommodate any requirements they may have.  
We have treated hundreds of special needs patients over the past several years. It is our goal for every child and family to feel comfortable and confident 
in the care they are receiving.  Before your visit, we welcome you to call and ask questions about our office. Be sure to ask about our weighted blankets and noise-canceling headphones!