Why Us?
Dr. Adam Botrill
Dr. Adam has been providing top quality pediatric care to local Seacoast families for years.  Your child will feel right at home in our office!
Providing Top Quality Pediatric Care in a Fun Environment
We are a dentist & family owned practice focused on providing the best possible pediatric dental treatments for every child (and family) in the Seacoast Region that may walk through our doors. 
Dr. Adam's professional motto is this: "Treat every child as if they were my own." He has years of experience in making each visit relaxing and informative. He knows your child is unique and will always strive to make every experience fun and memorable.
Our mission also includes providing the educational tools necessary for your child to enjoy a healthy, cavity-free future. We like to feel that you and your child don't just come to our office to "fix" cavities, but rather to prevent them.
We constantly strive to make your child AND entire family feel right at home in our office.  We often find our patients and their siblings enjoy our state of the art waiting room with interactive games, soothing colors & a submarine theme throughout the office so everyone is entertained before & during their visit (Don't worry, we have options for Mom and Dad too!).
Games for all ages!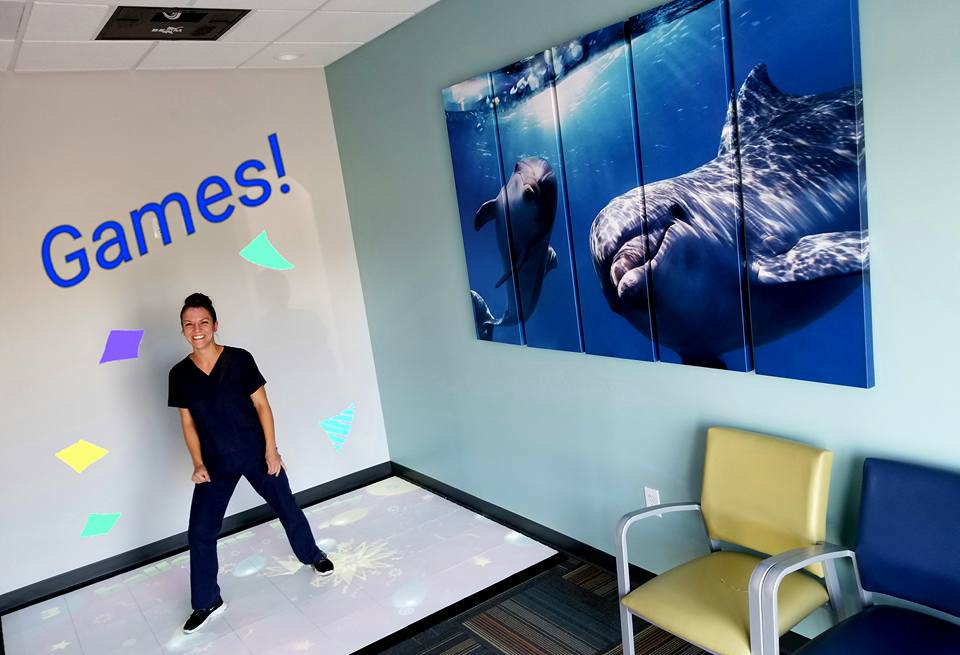 Each treatment room includes a high definition TV on the ceiling where the child can watch their favorite show or Disney movie while receiving treatment.  Our professional & friendly hygienists focus on making sure every patient is as comfortable & safe while enjoying their treatment.  We just ask our patients & parents pay attention while instructing about the importance of taking care of your teeth!
Options Available in Every One of our 5 Exam Rooms:
Blu-Ray Movies

Netflix

Live TV

Streaming Audio through Spotify
TV's on the Ceiling!